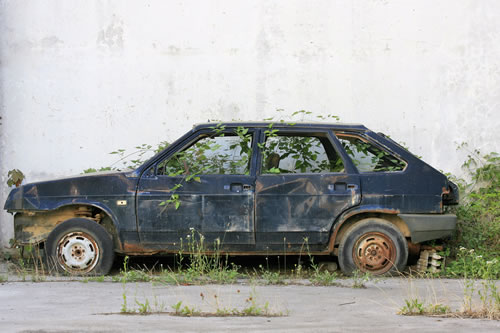 We Pay Top Dollar For Junk Cars
We Buy Junk Cars, RVs, SUVs, Trucks, Vans & Others!
Get A Cash Offer Now! Fast & Free! Top Dollar, Free Towing & Removal!
There are many reasons why local Florida homeowners and businesses call EZ Tow for our junk car removal service. Maybe you own a retail store or restaurant, and someone has abandoned their car on your property. Perhaps you thought you would get around to fixing the engine of your old car, but it's just taking up space in your garage. Or, you might have just been in an accident and your car has been totaled. No matter what reason you have for needing professional junk auto removal services, you'll be happy to know that EZ Tow will pay cash for junk cars and trucks. We buy your junk car, come to your property and tow it off ourselves. You won't have to lift a finger, and you'll have some extra dollars in your bank account. If you want to sell your junk car or get cash for wrecked cars, call the team at EZ Tow today and find out how we can help. 
I Need a Junk Car Removal Near Me
Has someone left an abandoned vehicle on your property? You may be asking everyone you know if there's "reliable junk car removal near me?" If so, then your problem is solved. At EZ Tow, we provide junk auto removal in Tarpon Springs, Palm Harbor, Clearwater and Oldsmar, Florida. If you live in any of these local cities or the surrounding area, call the experts at EZ Tow today and get that junk off your yard or parking lot. 
Need Cash for Wrecked Cars? We Buy Your Junk Car
Have you been in a car accident, and have a totaled car? Maybe one of your old cars has suffered some significant damage and the insurance wouldn't cover the expense of repairing it. Are you tired of seeing it sitting in your driveway, taking up a needed parking space? Are you embarrassed that your broken car has been sitting in the yard for months in plain view of neighbors, with grass growing around the wheels? If you're starting to worry that the HOA will begin handing out notices any minute, there's no need to worry anymore. We have a perfect solution. EZ Tow pays cash for wrecked cars. If you want to sell your junk car, call us today. The process is straightforward, and simple. We will do all the work, while you get some extra cash for your junk car. Contact our team today to schedule a convenient appointment for your junk car removal.
Call EZ Tow Today for More Information on Our Junk Auto Removal Services
Are you ready to earn cash for wrecked cars or get cash for a junk car that's just been sitting in the garage? Call EZ Tow and sell your junk car once and for all. Get it off your property and have more money for bills, investments or family fun. If you live in Clearwater, Oldsmar, Tarpon Springs or Palm Harbor, Florida, call EZ Tow today and set up an appointment for your next junk car removal. 
Fill Out The Form To Receive Cash Offer